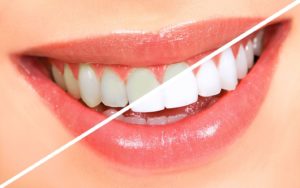 There are many products out there that claim to remove stains from teeth. Unfortunately, some are much less effective than others. If you want truly outstanding results, you should visit a cosmetic dentist for assistance. Normally, professional teeth whitening costs hundreds of dollars — but if you act quickly, you can get a FREE teeth whitening kit when you join our practice as a new patient. Read on below to learn more about this limited-time offer.
How to Claim Your Whitening Kit
If you are interested in free whitening, call us to schedule your first exam and cleaning with our team. Mention the promotion that you would like to take advantage of.
When you arrive for your appointment, we will give you a warm welcome before we double-check your paperwork. Then, we will escort you farther into our office, where we will take some X-Rays and perform your exam. If your checkup reveals any dental problems that require treatment, we will recommend your next steps.
You will also get to enjoy some time with one of our talented hygienists. Using special instruments, they will remove plaque and tartar from your teeth. They will also give your teeth a quick polishing and offer some personalized advice on at-home oral care.
When your appointment concludes, we will give you a free whitening kit. Its trays are pre-loaded with a powerful bleaching formula. All you have to do is use them as directed every day, and you should notice that your smile becomes several shades brighter in just a couple of weeks.
Important Details
Here are some details to keep in mind about eligibility for our free teeth whitening offer:
It is limited to new patients. We love our existing patients, but the offer of a free whitening kit is exclusively for those who have never visited us before. New patients may combine our whitening promotion with our standard new patient offer, which provides a significant discount on an exam and cleaning.
You must attend an exam and cleaning. Complimentary consultations, no-shows, and cancellations are not eligible for free whitening.
Whitening is not right for everyone. Certain dental conditions make it inadvisable to whiten teeth. Your dentist will determine if your oral health is a fit for a whitening treatment. If it is not currently, you may be able to brighten your teeth after some restorative treatment.
This offer has a deadline. Our free whitening promotion expires on July 31, 2022. Appointment openings can fill up fast, so be sure to book your spot as soon as you can.
Would you like to enjoy this summer with a brighter smile? Come to Torrington Dental Care to receive a FREE teeth whitening kit!
Meet the Practice
Torrington Dental Care features a team of talented dentists, hygienists, and other staff members, all of whom are eager to provide top-level care for both new and existing patients. If you are interested in learning about us or getting more details on our current promotions, contact us at 860-259-4073.