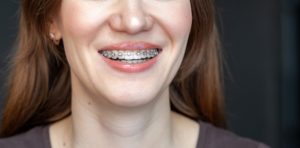 In recent years, clear aligners and other alternative orthodontic treatments have become more and popular. They are usually quite effective, and they are more discreet than traditional braces in Torrington. However, traditional braces are far from obsolete. There are several situations in which they are still the best, most reliable treatment option. Below, we discuss a few circumstances that might mean you should choose them to straighten your teeth.
You Have Complex Dental Misalignment
Clear aligners are typically helpful for cases of mild to moderate dental misalignment. If your teeth are extremely crooked or you have a significant bite alignment issue, your dentist might recommend traditional braces because they are quite powerful and can address even severe orthodontic issues. If you really love the idea of clear aligners, you might be able to switch to them after wearing braces for a while.
You Do Not Want to Keep Track of Clear Aligners
Clear aligners are removable. For many patients, that is a big advantage. For others, it is a bit inconvenient. This is especially true for many teenagers, who live active lives and may not yet have the self-discipline to keep track of their aligners and wear them the recommended amount. Braces are bonded onto the teeth, so there is no chance that they can be misplaced or forgotten about.
You Want to Save Money
Generally speaking, traditional braces cost less than clear aligners. That makes them a good option for families who are looking to keep a tight rein on their budget, especially if they visit a practice that offers special pricing. Plus, there is insurance to consider. Some policies that cover orthodontics exclude clear aligners but are perfectly willing to pay for a portion of the cost of braces.
You Love Options
If you opt for traditional metal braces, you may be able to choose their color. Many patients, especially young ones, like to use their braces to show support for their favorite sports team or match seasonal colors. Of course, you can also choose hues that lend themselves to a subtler appearance. Things like your skin tone, the clothes you usually wear, and other factors can all play a role in determining the most flattering color for your braces.
You Want Fast Treatment
The average treatment timeline with clear aligners is around one year. Braces tend to take longer, but that is usually just because they address more complex cases. In reality, braces can apply more force to the teeth, meaning that the teeth actually move faster. If you are a candidate for either clear aligners or braces, your dentist can help you compare estimated treatment timelines before you commit to anything.
Would you like to achieve straighter teeth? Traditional braces might be the best treatment option for you!
Meet the Practice
Torrington Dental Care offers comprehensive services to our community. Thanks to the expertise of our on-staff orthodontist, we are able provide both traditional braces and Invisalign. If you are interested in exploring your options for straightening your teeth, contact our friendly, knowledgeable team at 860-259-4073.