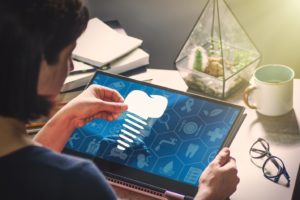 Dental implants in Torrington are the best way to rebuild lost dentition. They offer numerous benefits, and they have the potential to last for decades. However, they do present a significant monetary investment. If you are concerned about the cost of dental implants, you may wonder if your insurance will help you pay for them. In this blog post, we will talk about how dental policies usually approach this form of tooth replacement.
Dental Insurance and Dental Implants
Dental insurance policies vary widely in their approach to dental implants. Some of them consider them to be a "major procedure," which means that they will cover half the cost of implants, but only up to the amount of your insurance plan's annual maximum. (Your annual maximum is the highest amount that your insurance company will pay out within a 12-month period.)
Other policies do not cover the dental implants themselves. However, they may cover other portions of the dental implant treatment. For example, your plan might help you pay for the restoration that will go on top of your implants. It might also reduce your out of pocket costs for preparatory treatment, such as gum disease therapy or extractions.
Your insurance plan's online portal may have detailed information about how your policy applies to dental implants. If it does not, you may have to call your insurance company to learn more about your coverage.
Using Your Insurance to Pay for Your Tooth Replacement
Here are a few tips to help you maximize your dental insurance in Torrington as it relates to your dental implant treatment:
Start your treatment as soon as possible. If you still have a significant portion of this year's annual maximum left remaining, you can use that to begin your treatment. When your plan resets in 2021, you will have a fresh annual maximum to put toward the next steps in your procedure.
Consider shopping for a different plan. You might be able to purchase a different insurance plan for 2021 that offers more robust coverage for dental implants. Most insurance companies waive the waiting period for major procedures if you have been insured for at least a year before you purchase your new plan.
Ask your dental team for assistance. The staff at your dentist's office is used to dealing with insurance. They might be able to offer practical advice on how you can get the most out of your benefits.
Dental insurance may prove to be a valuable asset when you are planning how you will pay for dental implants. Once you learn how your policy applies to the treatment, you will be in the best position possible to maximize your benefits.
Meet the Author
Dr. Virginia Graicerstein is an experienced dentist in Torrington who offers start to finish dental implant treatment. She and the team in our practice are happy to help patients understand and take full advantage of their insurance benefits. To learn more about us and how we may be able to serve you, contact us at 860-969-2423.